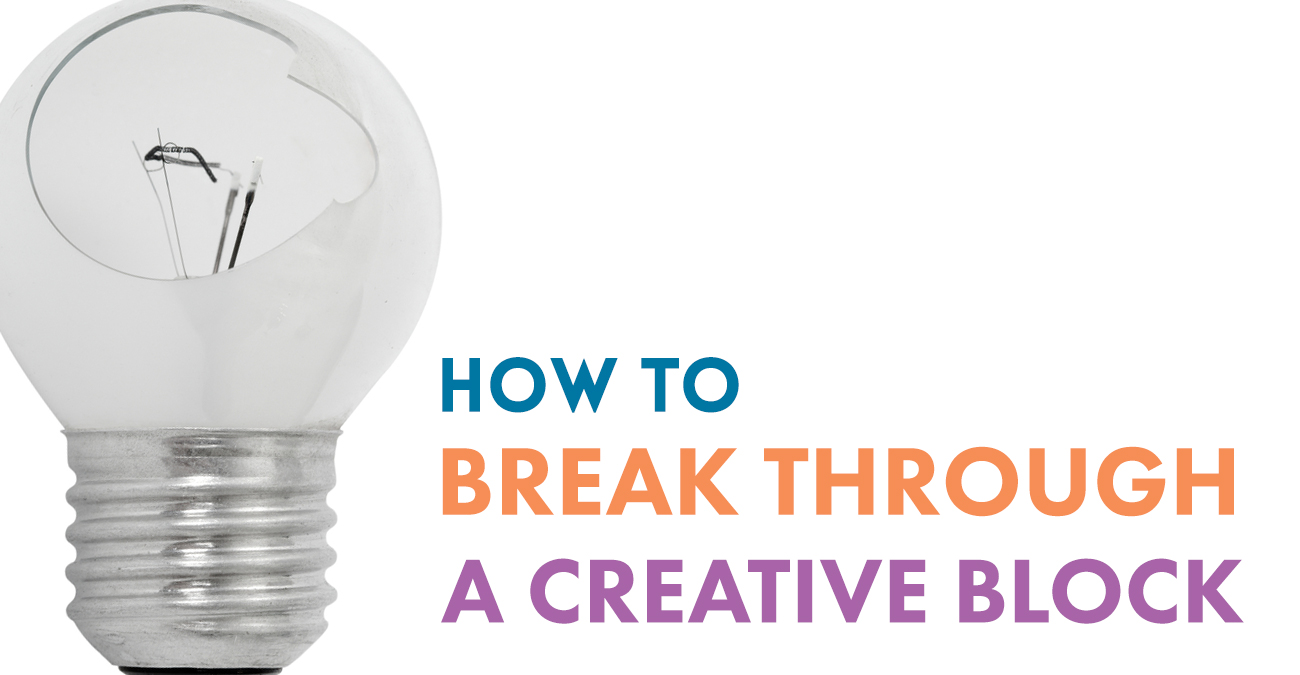 It's easy to assume that creative blocks really only affect those in visual fields like graphic design, UX/UI, or motion graphics. However, a creative block can negatively impact the workflow of various other professionals in a multitude of fields. Content writers, SEO strategists, PPC specialists, and marketing directors all need to use out-of-the-box thinking to devise strategies that keep their clients happy. For many working professionals, creativity is the lifeblood of our careers.
Enter the dreaded creative block. It's that moment when you've run dry on ideas and inspiration. There's a problem that needs to be solved, and for some reason you just can't find your mojo. When this happens, there's a few ways to break through the wall.
Talk To Your Coworkers
Remember, your coworkers are there to support you in your day-to-day activities. Sometimes it helps to talk things through with them. They might be able to give you some insight that you wouldn't have arrived at on your own. Inversely, instead of speaking to them directly about the problem you're stuck on, you could speak to them about something completely unrelated. You'd be surprised how much a conversation that has nothing to do with work can help clear your mind and hit the reset button.
Walk Away From Your Work
This was a hard one for me to learn. Many of us, when faced with a challenge, succumb to our stubbornness. We want nothing more than to fix whatever it is that's stopped us in our tracks, and we relentless throw ourselves at it in the hopes that we break through. This is where stepping away will do you some good.
Take a breath and physically walk away from your work. If it's nice outside, stretch your legs and take in some fresh air with a quick walk. If you're still stuck, switch to a secondary task that's perhaps easier to complete. The momentum you'll gain from solving a few smaller tasks might be just what you need when it comes time to tackle the primary task.
Go Somewhere That Inspires You
This really could be anywhere. For me, when I feel my creativity starting to drain, a trip to a museum or art gallery serves as a nice reminder of what I'm striving for. Many people venture into nature, whether it be a national park or just their back yard. Taking in something that's brilliant and beautiful while being around others doing the same thing can be a great way to find some inspiration.
Visit Your Alma Mater
Full disclosure – I'm a professor that loves catching up with old students. Bias aside, if you're lucky enough to live near your old college or university, then take a trip back there. Visit your old professors and take a few minutes to talk with them. Tell the faculty where you're at in your career, and what you do on a day-to-day basis. It's likely that your professors may be able to offer you some great advice.
While you're there, take a look at students' projects. Student work can be surprisingly well done, and it may remind you of a time when you were truly passionate about what you were doing. Remember, nostalgia can be a form of motivation as well.